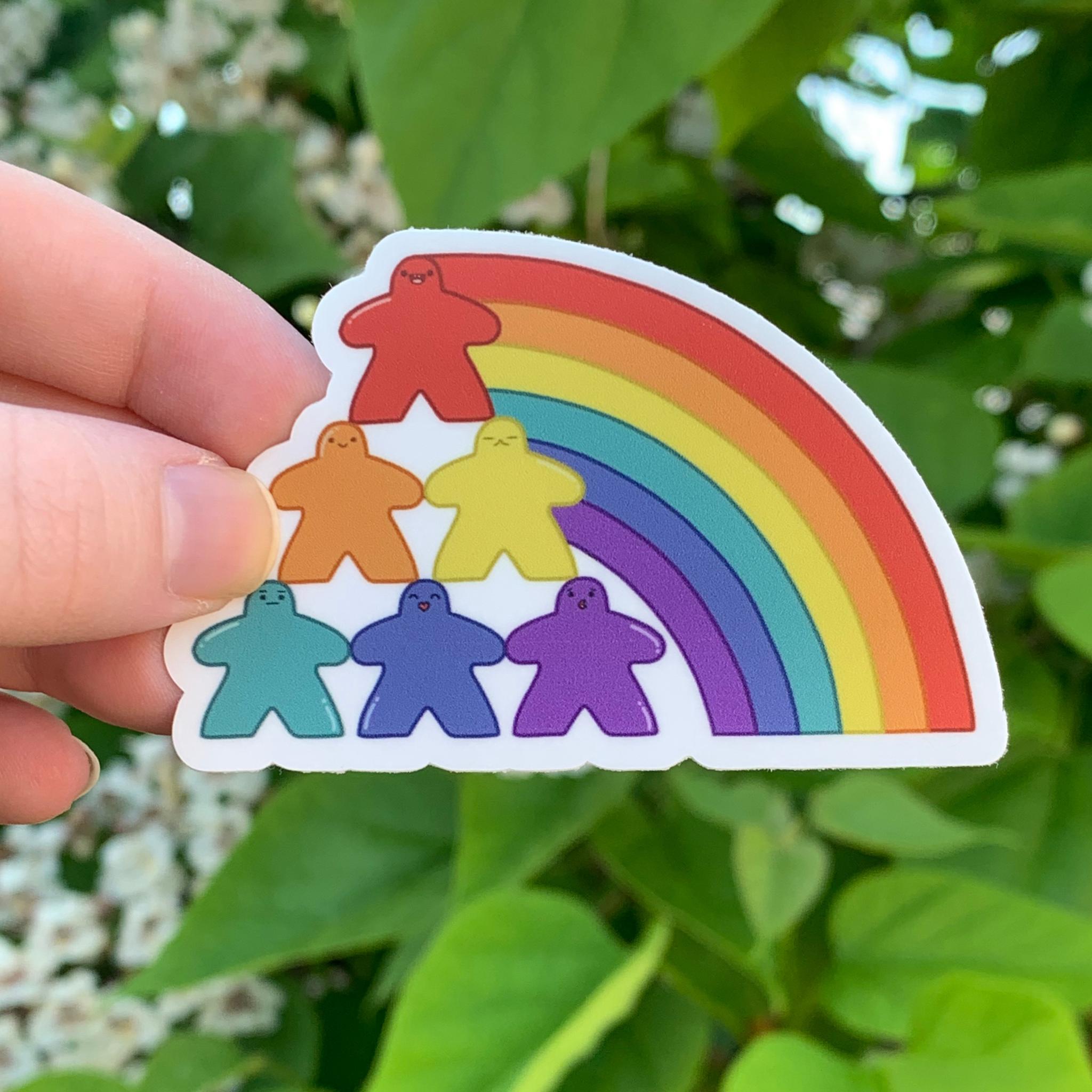 Rainbow Meeple Sticker
---
I wanted to say something about tasting the rainbow, but I'm sure a certain candy company wouldn't like that, and there are warnings on game boxes not to eat components so we'll just skip that bit. 
Ever wonder what you might find at the end of a rainbow? Not a pot of gold, but meeples! Board games are a treasure after all. 
This cute rainbow meeple sticker would be a perfect way to brighten up your phone case, notebook, or gaming shelf.
P.S. I can't wait to see where your sticker ends up!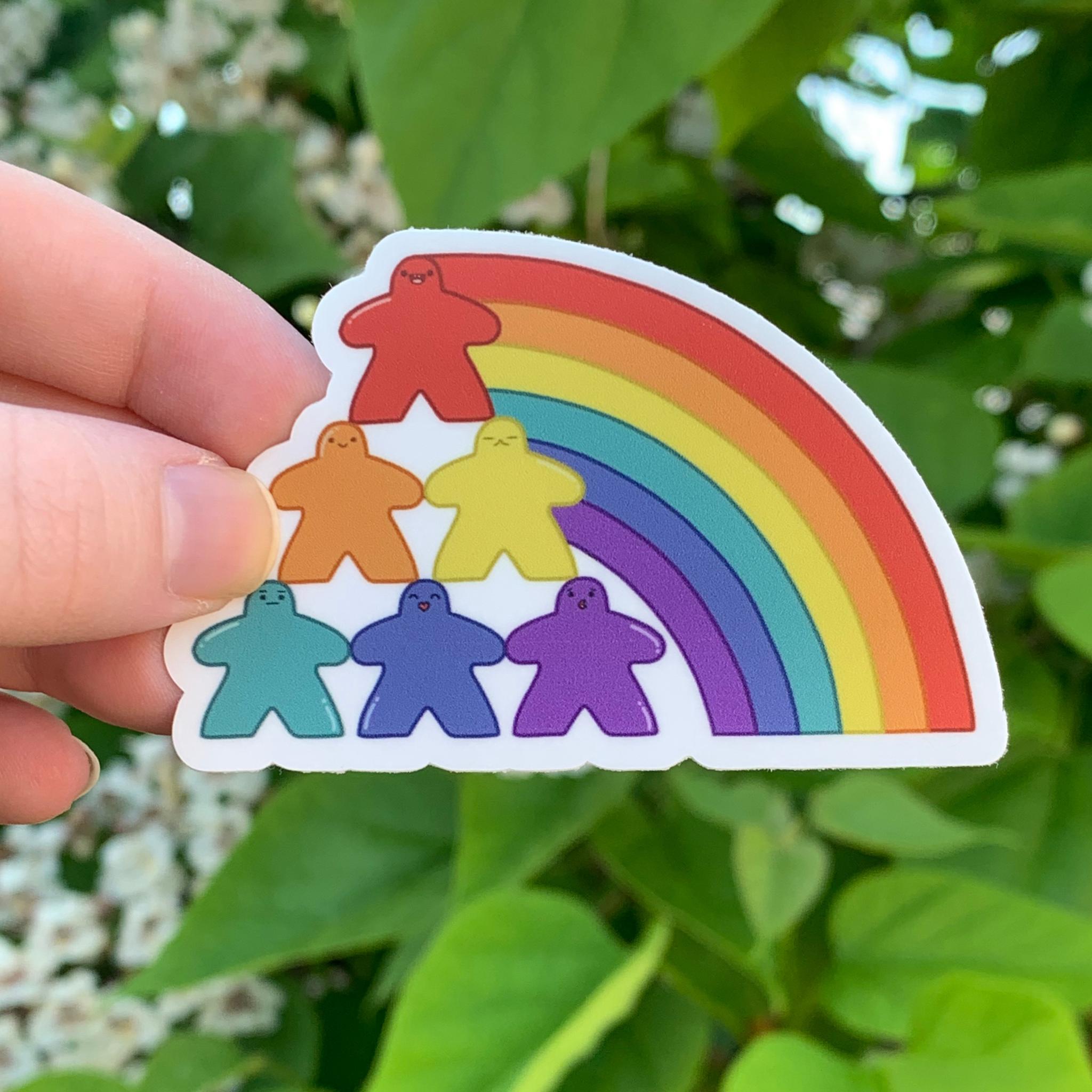 Color Disclaimer: Hey there! Just a friendly reminder that the colors of our products may appear slightly different in person compared to how they appear on your device. This can be due to variations in photography lighting or device settings and displays.

I do my best to accurately represent the colors of products online, but please keep in mind that the colors may vary.

If you have any concerns or questions, please don't hesitate to reach out to me via the contact form. Thank you for your understanding!