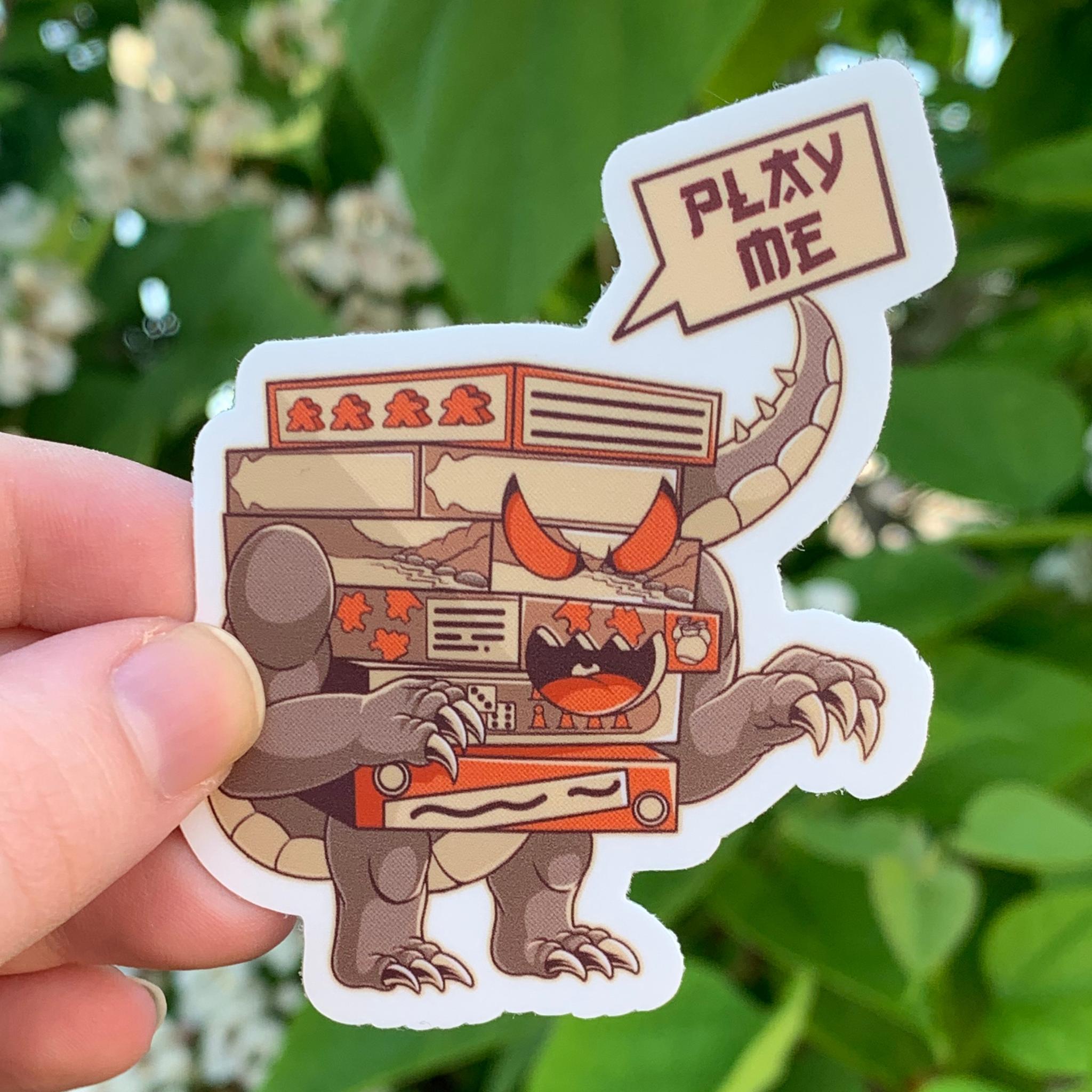 "Play Me" Board Game Kaiju Sticker
---
It's okay to admit that you might have a few unplayed games on your shelves, just be careful not to let your shelf of shame get too big or else it'll turn into a monster, rampaging and roaring "play me" throughout the city!

Keep the monster at bay by putting this sticker on your journal, laptop, or favorite cup.
P.S. I can't wait to see where your sticker ends up!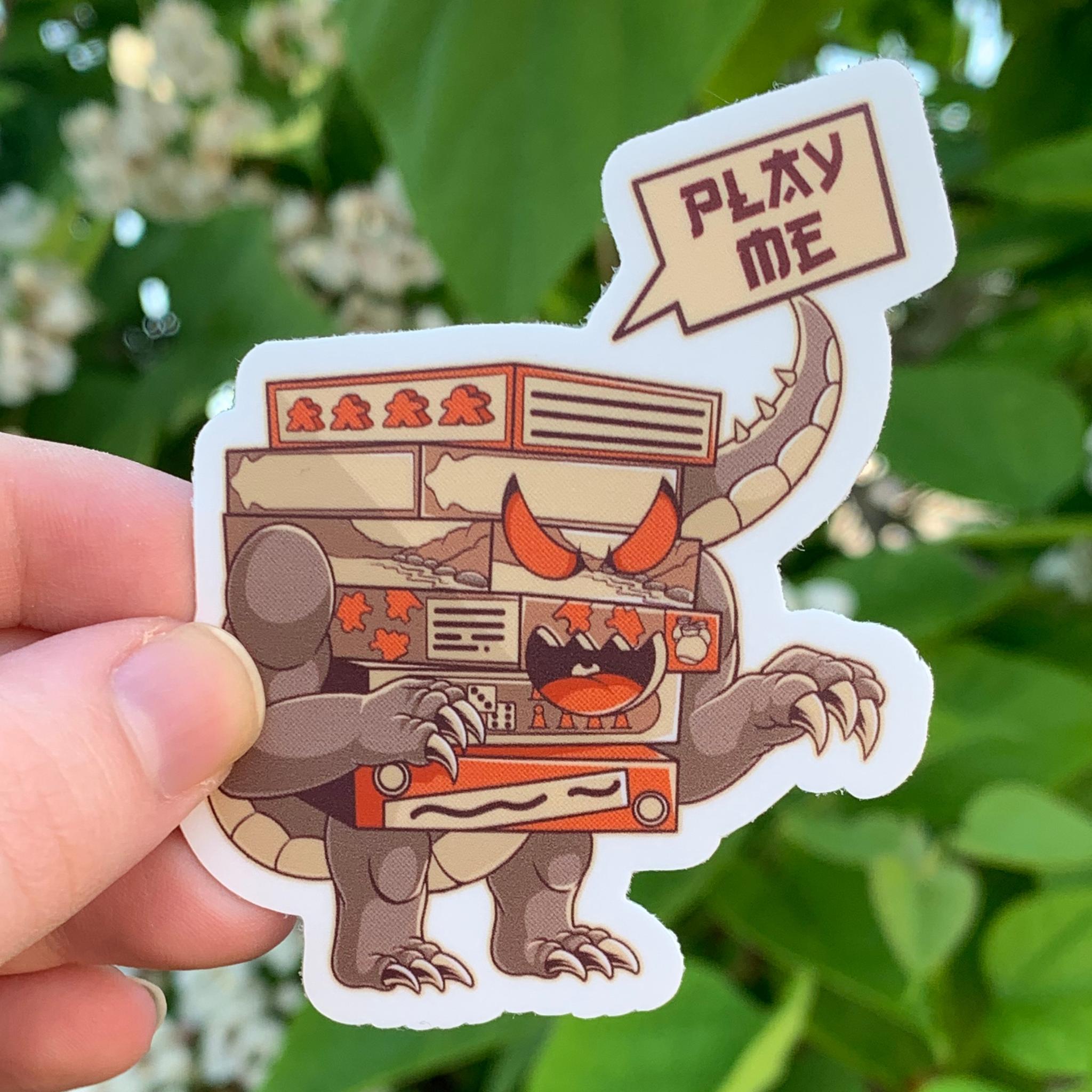 Color Disclaimer: Hey there! Just a friendly reminder that the colors of our products may appear slightly different in person compared to how they appear on your device. This can be due to variations in photography lighting or device settings and displays.

I do my best to accurately represent the colors of products online, but please keep in mind that the colors may vary.

If you have any concerns or questions, please don't hesitate to reach out to me via the contact form. Thank you for your understanding!