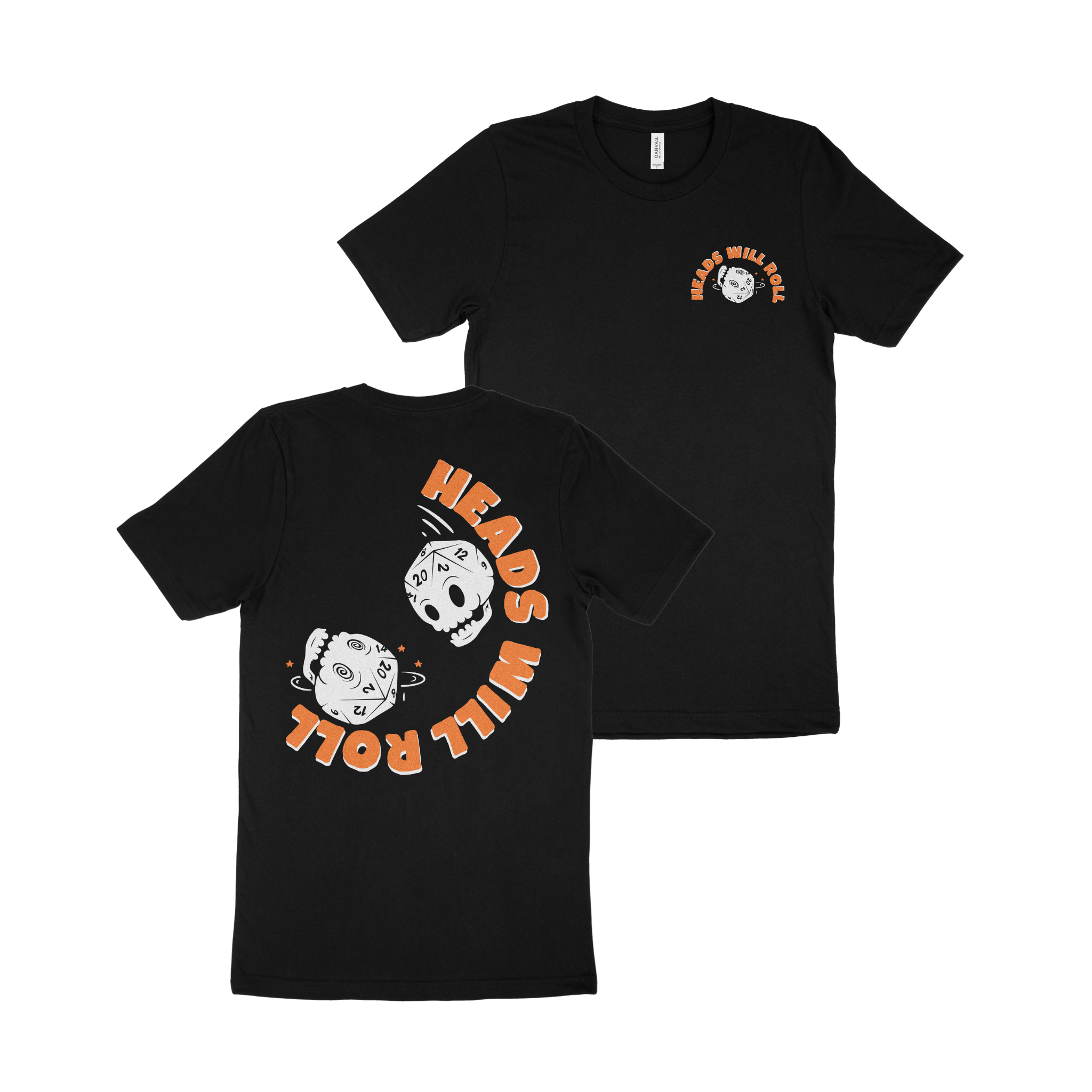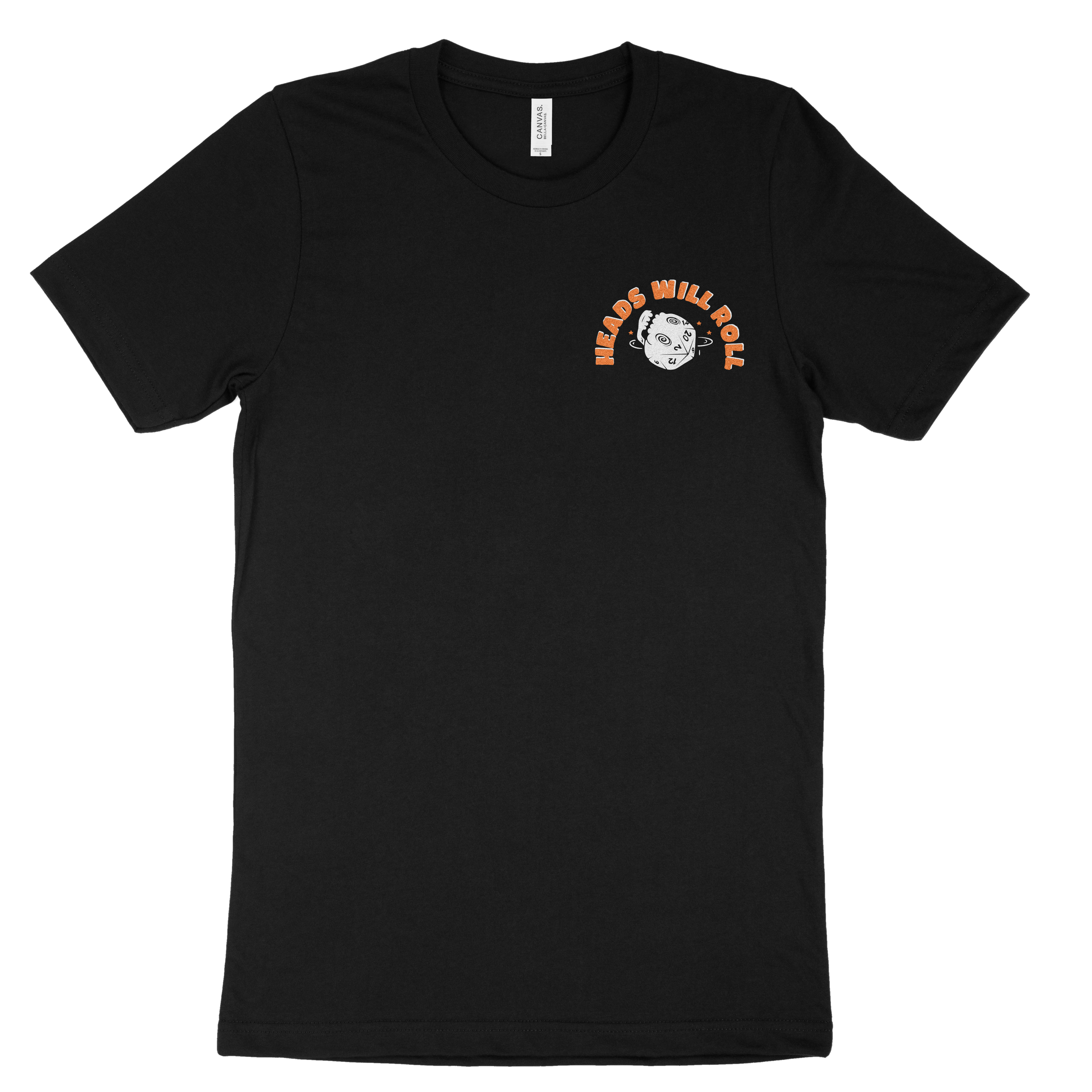 Heads Will Roll D20 T-Shirt
---
Roll for initiative and be the envy of your party with the "Heads Will Roll" tee!
Whichever way the dice roll, this cozy t-shirt is a critical hit.
A retro-inspired design for modern RPG players, this tee won't sway the dice, but you might gain a +1 charisma modifier if the game master is feeling generous.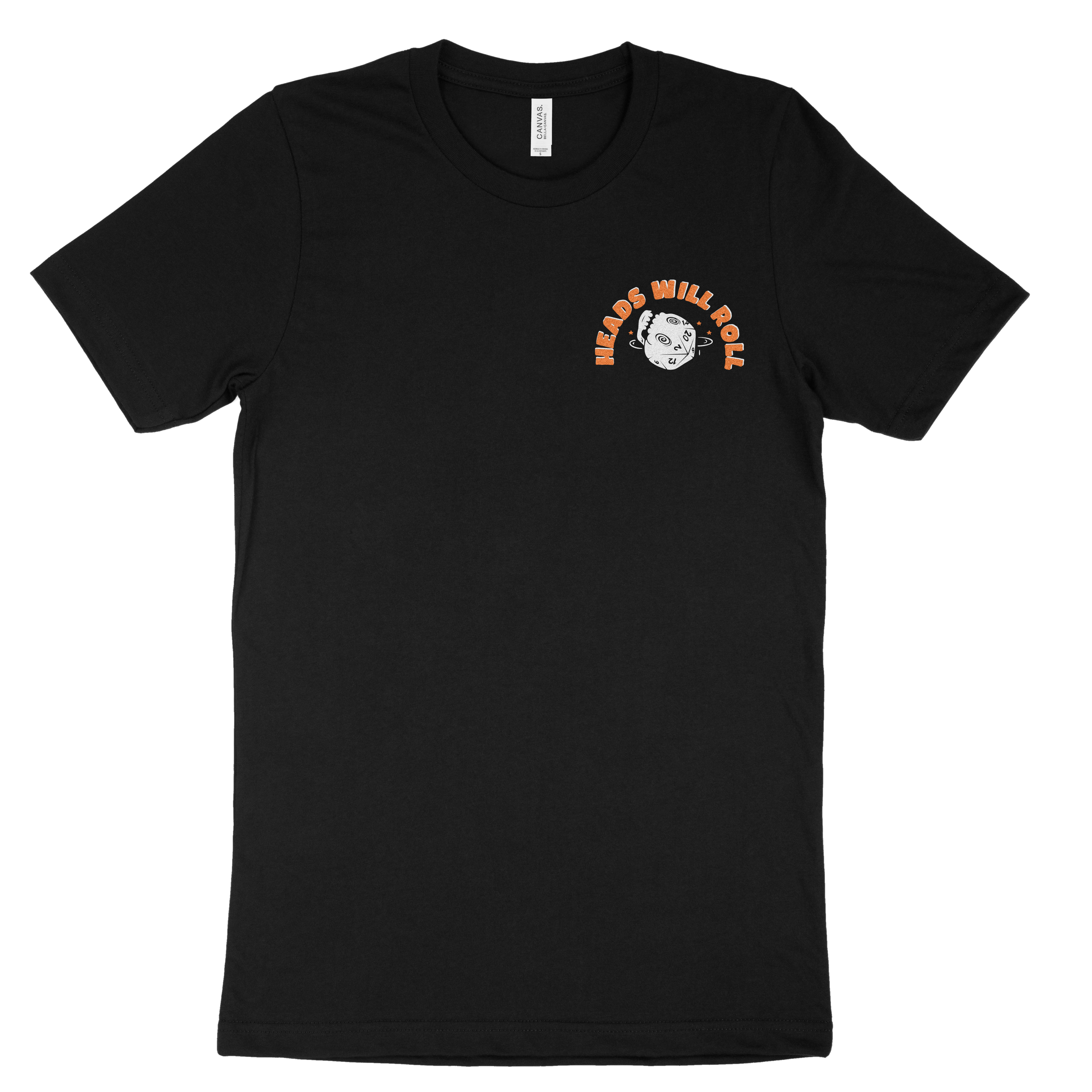 Color Disclaimer: Hey there! Just a friendly reminder that the colors of our products may appear slightly different in person compared to how they appear on your device. This can be due to variations in photography lighting or device settings and displays.

I do my best to accurately represent the colors of products online, but please keep in mind that the colors may vary.

If you have any concerns or questions, please don't hesitate to reach out to me via the contact form. Thank you for your understanding!