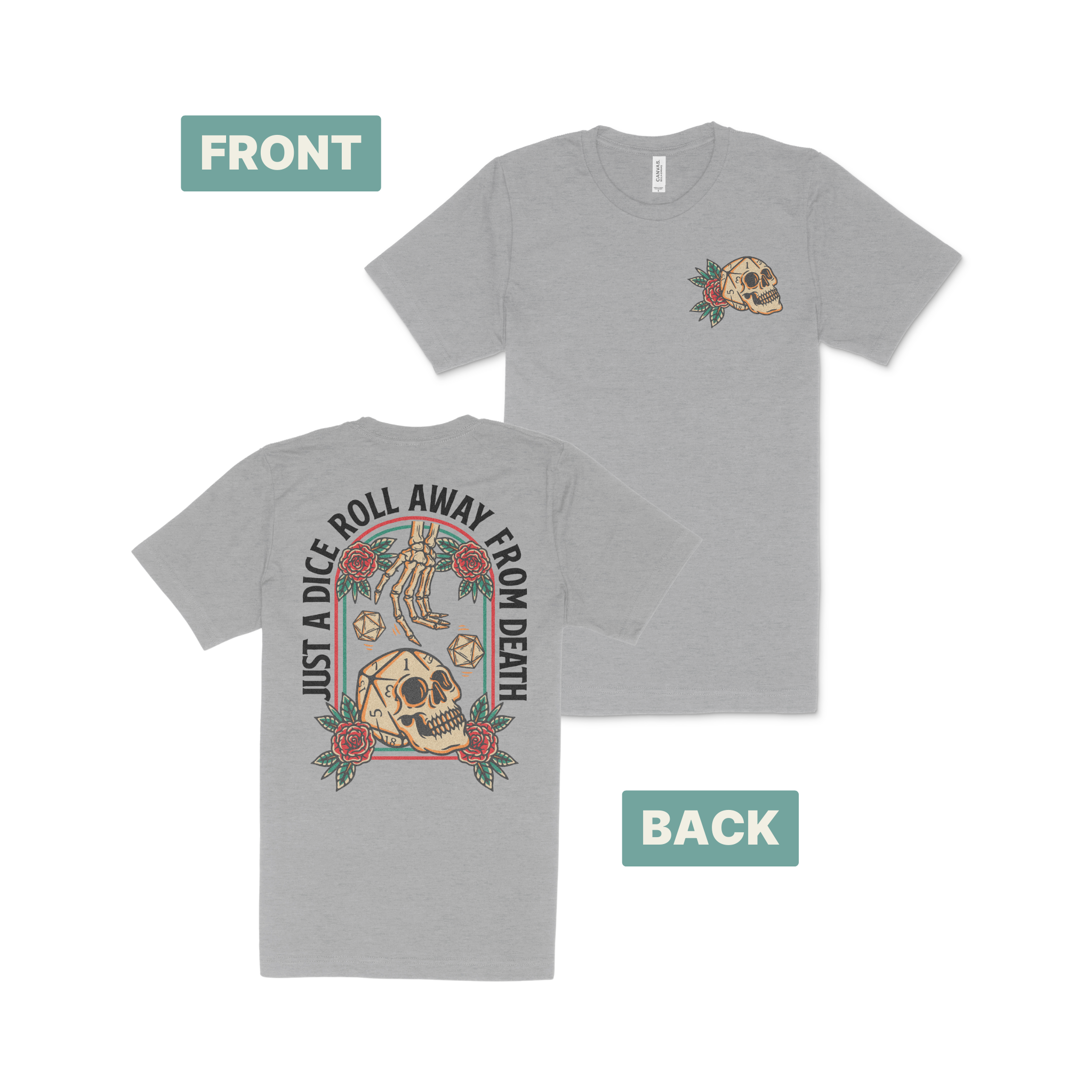 A Dice Roll Away from Death T-Shirt
---
You probably know the feeling all too well, your character is on the brink of losing a fight against a dangerous dungeon monster.
The fate of your character comes down to a death saving throw - will you pull through or is your character just a dice roll away from death?
An old-school classic design for modern RPG players, this tee features graphics on both sides.
Color Disclaimer: Hey there! Just a friendly reminder that the colors of our products may appear slightly different in person compared to how they appear on your device. This can be due to variations in photography lighting or device settings and displays.

I do my best to accurately represent the colors of products online, but please keep in mind that the colors may vary.

If you have any concerns or questions, please don't hesitate to reach out to me via the contact form. Thank you for your understanding!