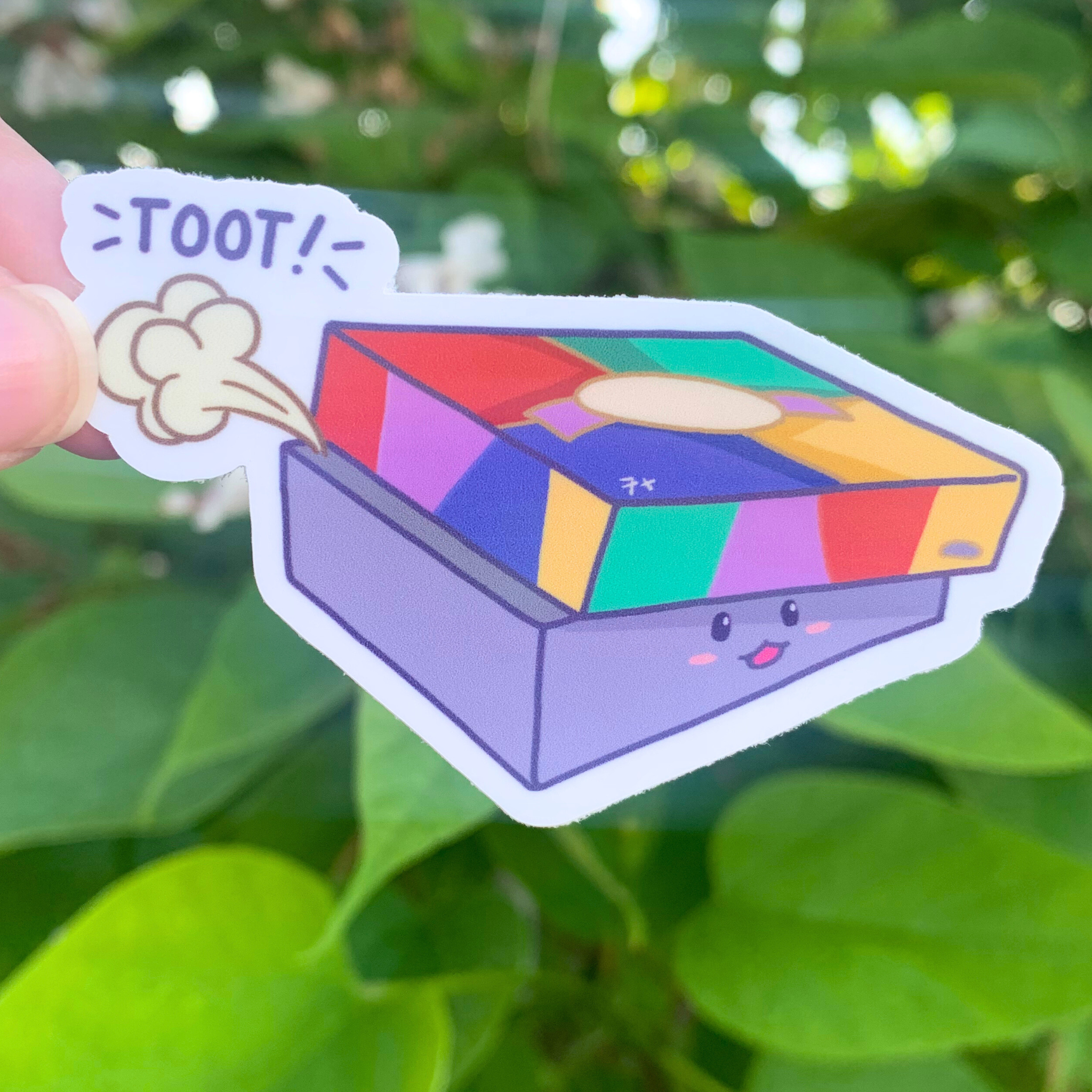 Board Game Box Toot Sticker
---
After an epic game night, and meticulously organizing all of the cards, tiles, dice, and miniatures, it's time to put the game away. 
You set the rulebook on top, and do the box top shuffle trying to match the orientation of the back of the box. When the lid drops down, there it is, an unmistakable sound -- a toot! 
We've all been there, your board game has tooted in defiance of being shelved again. (But everyone blames it on you)

At least this sticker of a game box tooting is pretty dang cute! Add a box toot to your car window, laptop, or gaming shelf.
P.S. I can't wait to see where your sticker ends up!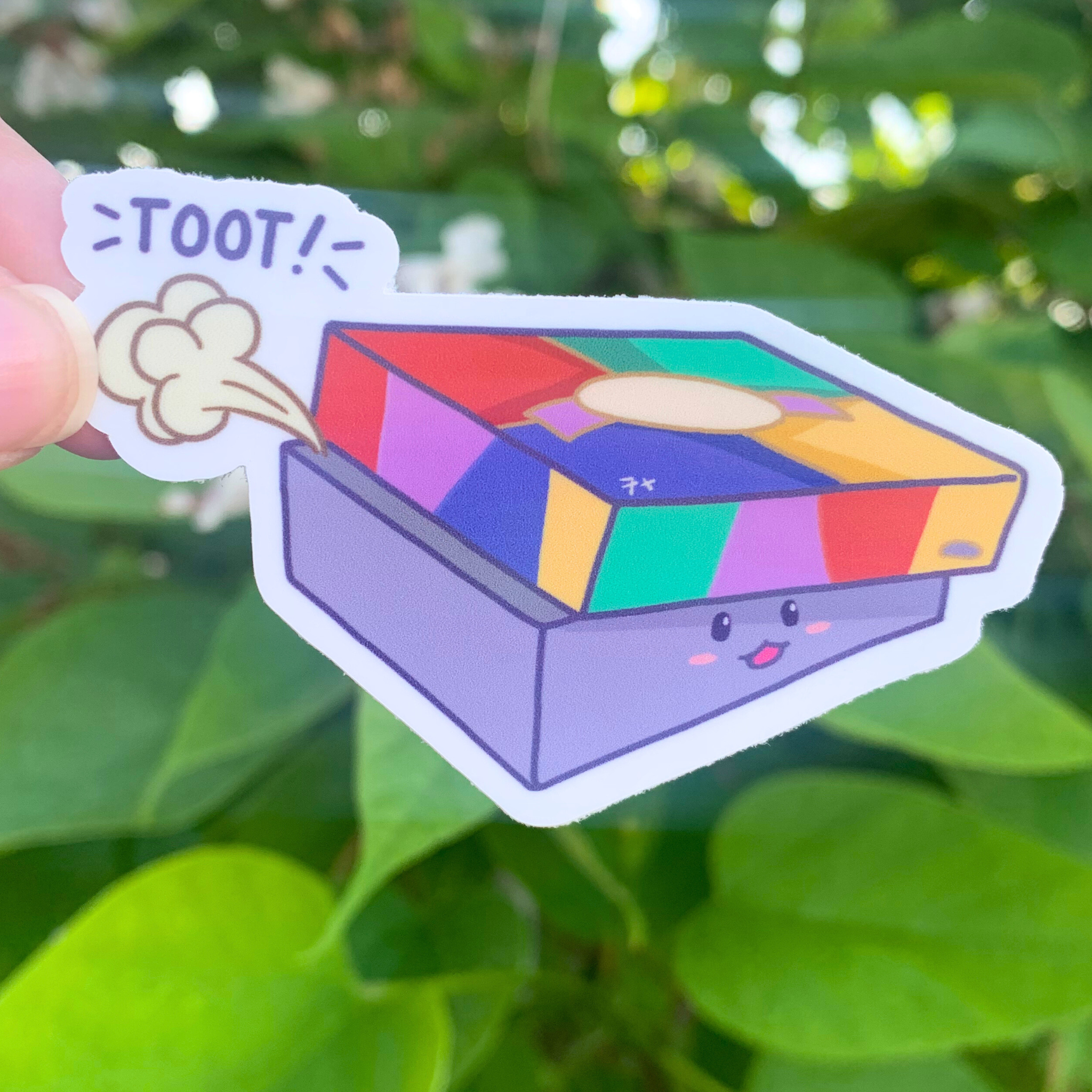 Color Disclaimer: Hey there! Just a friendly reminder that the colors of our products may appear slightly different in person compared to how they appear on your device. This can be due to variations in photography lighting or device settings and displays.

I do my best to accurately represent the colors of products online, but please keep in mind that the colors may vary.

If you have any concerns or questions, please don't hesitate to reach out to me via the contact form. Thank you for your understanding!