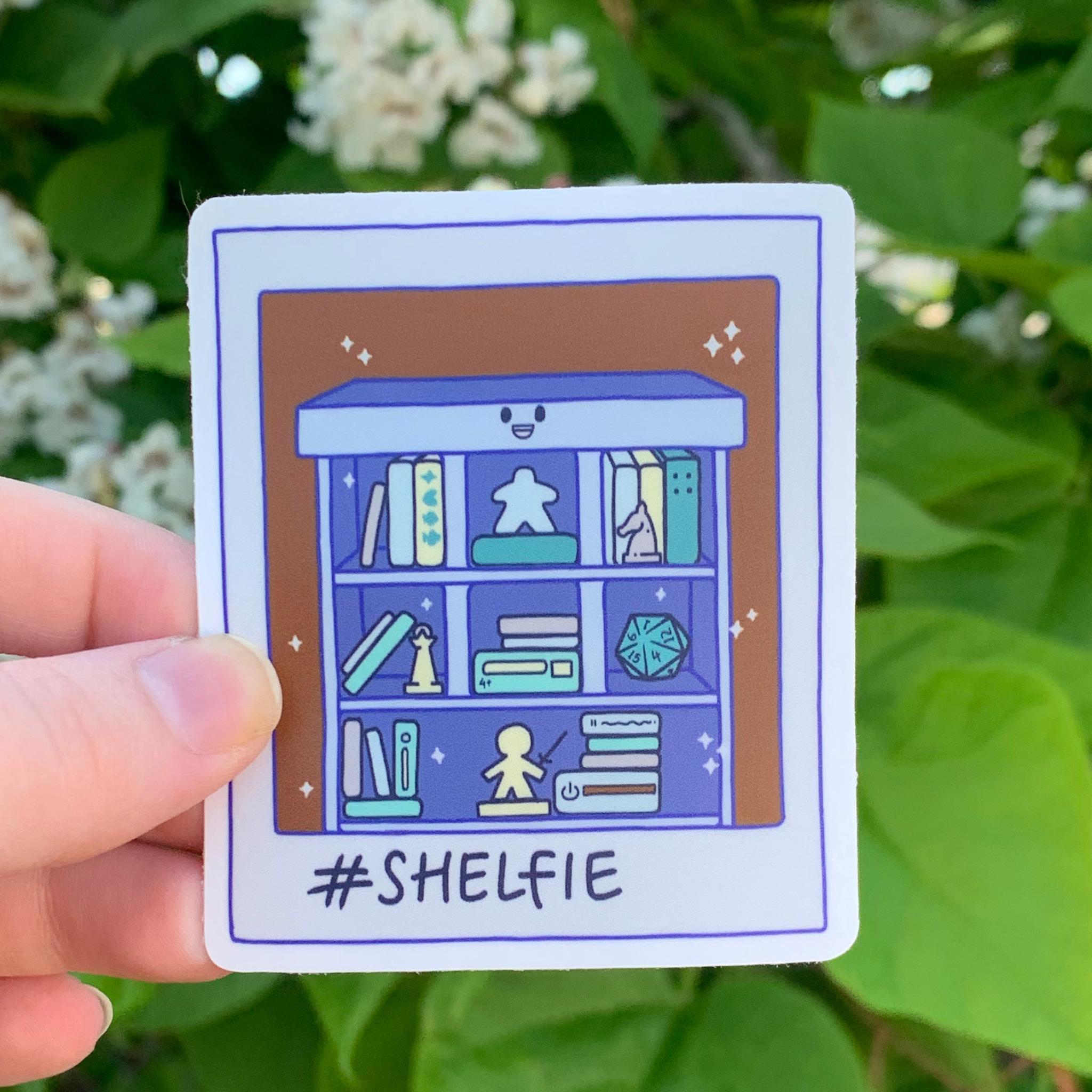 Blue Shelfie Sticker
---
If you're anything like me, your cube shelf full o' games is your pride and joy! You've spent months (or years) curating the perfect collection of games for every occasion.

From party games to crunchy euros, to epic miniature campaigns. Odds are, you've probably taken a #shelfie or two, amiright?

Sadly, we can't carry our game collections with us everywhere we go, but you can stick this fun blue #shelfie sticker to your water bottle, notebook, or phone case.
P.S. I can't wait to see where your sticker ends up!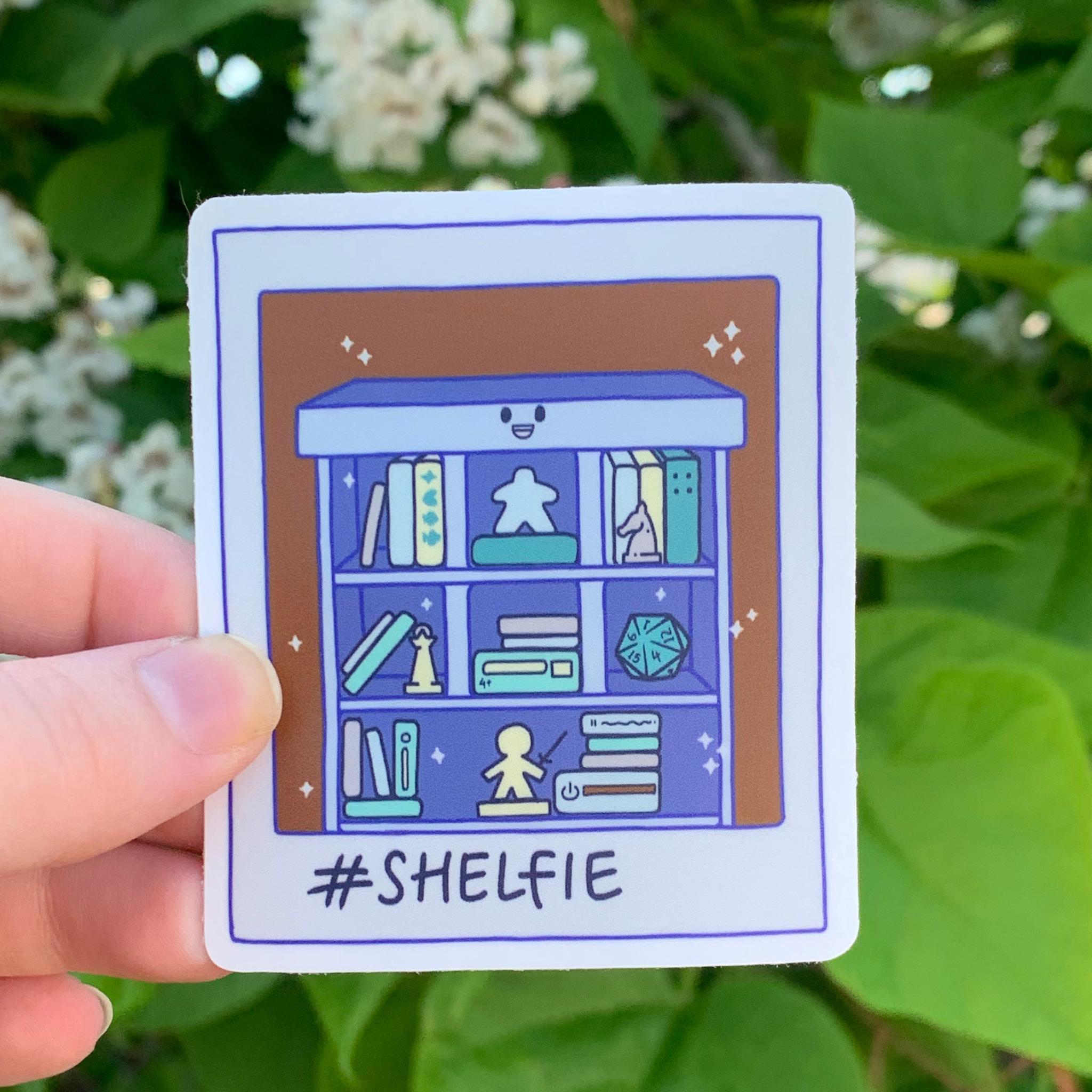 Color Disclaimer: Hey there! Just a friendly reminder that the colors of our products may appear slightly different in person compared to how they appear on your device. This can be due to variations in photography lighting or device settings and displays.

I do my best to accurately represent the colors of products online, but please keep in mind that the colors may vary.

If you have any concerns or questions, please don't hesitate to reach out to me via the contact form. Thank you for your understanding!